Generate shownotes, timestamps, newsletters and more for your podcast with one click!
FAST AND ACCURATE
Generate content for your podcast with the
power of AI
Select an episode from your RSS feed or upload an audio/video file
Simply paste your RSS feed URL to choose an episode from the list or upload an audio or video file.
Get all the content with one click!
Intuitive and user friendly interface you can start using right away. Generate content for your podcast with one click.
Edit and fine-tune each content
Directly edit and fine-tune each content to your liking with AI. For example, you can ask for a specific tone, direct or indirect speech or simply correct misspelled names.
Multiple language support
WIDE VARIETY OF CONTENT
Generate content with
one click!
Transcript & SRT
Get the full transcript of your podcast episode, along with an SRT file ready for generating captions and subtitles.
Show notes
Summarize the main topics covered in your episode and make it more searchable
Timestamps
Create chapters with timestamps and guide listeners to specific segments of your podcast episode
Blog & Social Posts
Post about your podcast episode everywhere and get new listeners
Newsletter
Keep your listeners up to date with new episodes
Titles & more!
Generate catchy titles, quotes, bullet points, keywords and more!
SEE SAMPLE CONTENT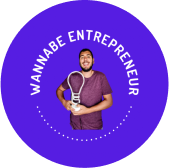 Wannabe Entrepreneur - #299 Podsqueeze just hit $100,000 in annual revenue!
Making Space - Steve Harvey: "You Might As Well Keep Going"
Modern Wisdom - Erik Hoel - A Guide To The Fundamental Mystery Of The Mind
MORE RESOURCES
Learn how to get the most out of
your content
Get the Most Out of AI-Generated Content for Your Podcast
Welcome to Podsqueeze – the simplest way to transcribe your podcast and create captivating content...
Will Google penalize your AI-generated content?
The emergence of AI-generated content has ignited discussions and raised concerns among content creators, marketers, and SEO...
What is an RSS feed for Podcasts and how to use it
As a podcaster, you might have heard the term "RSS feed" before, but you might not know exactly what it is or how it can benefit your podcast...
What are people saying about Podsqueeze
BECOME AN AFFILIATE PARTNER
Share Podsqueeze with your audience and
earn money!
Our affiliate program offers 25% commission for 15 months, on every sale and subscription renewal payment.
Takes seconds to join!
Contact the Founders
team@podsqueeze.com
Tiago
 (Developer & Podcaster)
João
 (UX/UI Designer)